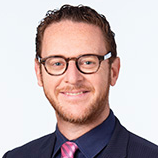 Dr. Efraim Chalamish
International Economic Law Professor

,

New York University
Dr. Efraim Chalamish is an international economic law Prof., advisor, and commentator. He has been involved in international legal practice in New York, Paris and Israel, along with research and analysis of cutting edge areas in public and private international economic law. His work included both international arbitration disputes and cross-border transactions for multinational clients and sovereign governments. Dr. Chalamish teaches trade and investment policies, trade and energy markets, disputes between investors and states, and seminars on the U.S. and Chinese economies, among other topics. He is also a Senior Advisor to the management of Duff and Phelps, a global valuation and risk management firm.
He has also served as a Global Fellow at New York University, exploring global governance of corporations and multilateral institutions, the intersection of business and national security, energy and sovereign wealth funds' economics and policy, international investment arbitration, and global governance and financial regulation. He has advised the Israeli government and Israel's Prime Minister's Office on related matters, such as the oil and natural gas industry in Israel. His articles have been published in leading journals and magazines in the Unites States and Europe, such as the European Journal of International Law. He is the founder and president of the Global Center for Economic Development and Security.
Dr. Chalamish was an exclusive contributor to Economonitor of Roubini Global Economics, and regularly writes to papers and magazines, such as Global Finance, Project Syndicate, the Jerusalem Post, The Marker, and Globes. Dr. Chalamish received his Doctorate in international economic law from the University of Michigan, where he focused on the future of bilateral investment treaties as a multilateral agreement and on foreign direct investment policy. He was awarded Olin Law and Economics fellowship. Dr. Chalamish has been serving as an adjunct or visiting professor at several academic institutions, such as New York University, IESE Business School, Hebrew University, IDC, and University of Fribourg, Switzerland. He also attended Bar Ilan University, where he received his LL.B, Master of Law and MBA in Finance. He is frequently involved in public service and diplomacy, helping various non profit organizations with their strategic thinking and leadership needs, and is a frequent guest speaker at many international organizations, communities, and universities. He was named by the French Government as a Future Global Leader for 2011.